VBSR Networking Get-Together & Political Candidate Mixer
Event Details:
When: October 20, 2022 5:30 pm – October 20, 2022 7:30 pm
Location: 116 Gin Lane, Montpelier, Vermont
Cost To Attend:
Nonmembers – $25
VBSR Members – Free
Registration is open
Event hosted by: Vermont Businesses for Social Responsibility
Elections have consequences, not just for our businesses but for the people, communities, and environments that we strive to support. In order to make an informed decision in the upcoming election, the only thing better than doing your research is to meet the candidates themselves!
Join VBSR on October 20th at Caledonia Spirits for an exciting Networking Get-Together & Political Candidate Mixer with local businesses and political candidates from across the state. This is your opportunity to connect with candidates, network with socially responsible business leaders, and ensure that when you cast your ballot this November, you know the socially responsible business voice will be heard in the Green Mountain State and our Nation's Capital.
Please note, VBSR is decidedly nonpartisan, so we are inviting all candidates from both local and statewide elections to attend—from your local state legislators to our future congressional leaders.
We will have plenty of time for networking and connecting with political candidates on Caledonia Spirit's gorgeous outdoor patio right on the Winooski River or inside at their cocktail bar and lounge serving their signature Barr Hill spirits. There will be a cash bar, free non-alcoholic beverage options, and delicious food. Attendees will also have the option to participate in a self-guided tour of the distillery.
Free parking is available on site. Please make note of any accommodation requests when you register.
All members of New Hampshire Businesses for Social Responsibility are welcome to attend for free.

COVID-19 Guidance
You will be asked for proof of vaccination at the check-in table. If you are not able to provide proof of vaccination, you will be asked to wear a mask for the entirety of the event.
Acceptable forms of proof include:
CDC COVID-19 Vaccination card

A copy of your vaccination record (digital or paper)
Please stay home if you are exhibiting any symptoms related to COVID-19 as outlined by the VT Department of Health.
Fever (100.4 °F or higher)

Cough

Shortness of breath or difficulty breathing

Chills

Fatigue

Muscle or body aches

Headache

Sore throat

New loss of taste or smell

Congestion or runny nose

Nausea or vomiting

Diarrhea​
Not everyone with COVID-19 has a fever. Even mild symptoms (like a headache or dry cough) could be signs of COVID-19. Symptoms may start 2 to 14 days after exposure to the virus. People with COVID-19 have had a wide range of symptoms reported – ranging from mild symptoms to severe illness.
Although it is not required, we encourage you to test negative on a COVID-19 test before attending this event. The CDC recommends that you test as close to the event as possible. Learn more about COVID-19 testing here.
Thank you to our sponsors!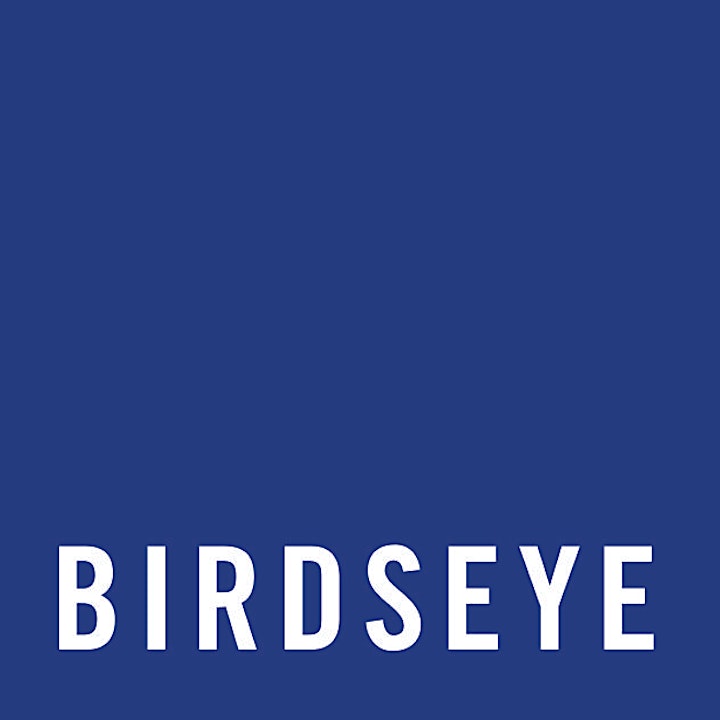 Birdseye is an employee owned architecture and building company with headquarters in the historic Bates barn in Richmond. Established in 1984, Birdseye began its life as a building company focused on creating high quality work. Skilled craftsmen created a building culture rooted in excellence. Over time, what began with woodworking and a strong interest in design evolved to become an award-winning architecture and building firm. Through the years, other architects and artisans, interested in the intimate relationship between architecture and the art of building, joined the company and the culture evolved to what it is today.
Birdseye is a unique balance of innovation and tradition. We create beautiful objects and places to the highest standards of design and craftsmanship. Our architects, carpenters, wood workers, metal workers, and machinery operators create lasting works of art.
Davis & Hodgdon Advisory Group (DHAG) is a one-of-a-kind financial firm with the unique ability to offer tax planning through Davis & Hodgdon CPAs, financial and investment planning through *Copper Leaf Financial, and client accounting services through Convergent Accounting. We serve all of your business and individual needs and each has a fully dedicated staff. Since 1990 the firm has provided clients with progressive, proactive services through expert staff, high-end technology, and unparalleled efficiency.
*Copper Leaf Financial is an affiliated and separately registered entity.
Let's Grow Kids is a nonprofit organization on a mission to ensure affordable access to high-quality child care for all Vermont families by 2025. With nearly 40,000 supporters from all walks of life, Let's Grow Kids, in partnership with Let's Grow Kids Action Network, is empowering Vermonters to advocate for sustainable child care policy change. Working together, we can build a child care system that meets the needs of Vermont children and families and supports a brighter future for us all.
The Vermont Sustainable Jobs Fund (VSJF) provides tailored business management coaching, entrepreneurial support, and training to position Vermont entrepreneurs for growth and long-term success. Our clients include Vermont-based, value-added food and agricultural, forest-related, renewable energy, waste management, and environmental/clean technology enterprises that are supplying products and services to a diverse marketplace. Express your values and see around corners while building a stronger company. Access new networks of professionals and capital. Navigate critical transition periods successfully with the help of our team of successful entrepreneurial coaches who have been in your shoes.
Questions? Please reach out to VBSR Education & Events Manager, Molly Barfuss, mollyb@vbsr.org.
Interested in sponsoring this event? Contact Toby Aronson, at tobya@vbsr.org, for more information.