VBSR Networking Get-Together Hosted by AO Glass
Event Details:
When: April 28, 2022 5:30 pm – April 28, 2022 7:30 pm
Location: 416 Pine St, Burlington, VT 05401
Cost To Attend:
Nonmembers – $25
VBSR Members – Free
Registration is open
Event hosted by: Vermont Businesses for Social Responsibility

About this Event
Join business leaders and changemakers from across Vermont for an in-person Networking Get-Together! Our hosts at AO Glass boast a large, open, and airy venue with plenty of space to spread out and large garage doors that will be open to let in the fresh spring air! They will also bring the heat with a live glass blowing demonstration and an optional game of trivia with prizes from the AO Glass store for winners!
This is a great opportunity to catch up with colleagues, make new connections, gain new ideas and inspiration, and have some fun. This event is open to anyone interested in the triple-bottom-line approach to business (people, planet, prosperity).
Food & Drinks
The wonderful folks at Adventure Dinner will have beer, wine, and non-alcoholic beverages for sale. The always delicious Sustainable Kitchen will also have food for sale, including vegan samosas, vegan sushi burritos, and gluten free cookies! Additionally, we will have free light appetizers and refreshments available, including cheese from our friends at Vermont Creamery and Vermont Smoke & Cure!

COVID-19 Guidance
You will be asked for proof of vaccination at the check-in table. If you are not able to provide proof of vaccination, you will not be permitted to enter the venue.
Acceptable forms of proof include:
CDC COVID-19 Vaccination card

A copy of your vaccination record (digital or paper)
Masks are welcome, but not required.
Please stay home if you are exhibiting any symptoms related to COVID-19 as outlined by the VT Department of Health.
Fever (100.4 °F or higher)

Cough

Shortness of breath or difficulty breathing

Chills

Fatigue

Muscle or body aches

Headache

Sore throat

New loss of taste or smell

Congestion or runny nose

Nausea or vomiting

Diarrhea​
Not everyone with COVID-19 has a fever. Even mild symptoms (like a headache or dry cough) could be signs of COVID-19. Symptoms may start 2 to 14 days after exposure to the virus. People with COVID-19 have had a wide range of symptoms reported – ranging from mild symptoms to severe illness.
Although it is not required, we encourage you to test negative on a COVID-19 test before attending this event. The CDC recommends that you test as close to the event as possible. Learn more about COVID-19 testing here.
Questions? Please reach out to VBSR Education & Events Manager, Molly Barfuss, mollyb@vbsr.org.
About AO Glass
AO Glass is an innovative glass team in Burlington, Vermont, and a premier U.S. manufacturer of glass design components and lighting glass. They create hand-blown, pressed, and cast, lighting and glass products. From concept to delivery, AO Glass provides their clients with a one-stop resource for design services, prototyping and manufacturing.
A message from our host:
"At AO Glass we are expanding our capacity for B2B custom orders in 2022, and we invite you to explore our handcrafted glass products for corporate gifting, special events, hospitality, and awards. We offer customizable products at a range of price points, and our design team is here to co-create with you and develop something unique for your team.
We look forward to see all of you at this event, and to have conversations on how we all contribute to healthy work environments, living wages, and to sustainability. We believe in our local creative economy and we are excited to get to connect. Please reach out to us for any questions, concerns, and ideas before the event, we'd love to hear from You.
Warmly,
Rich and Tove."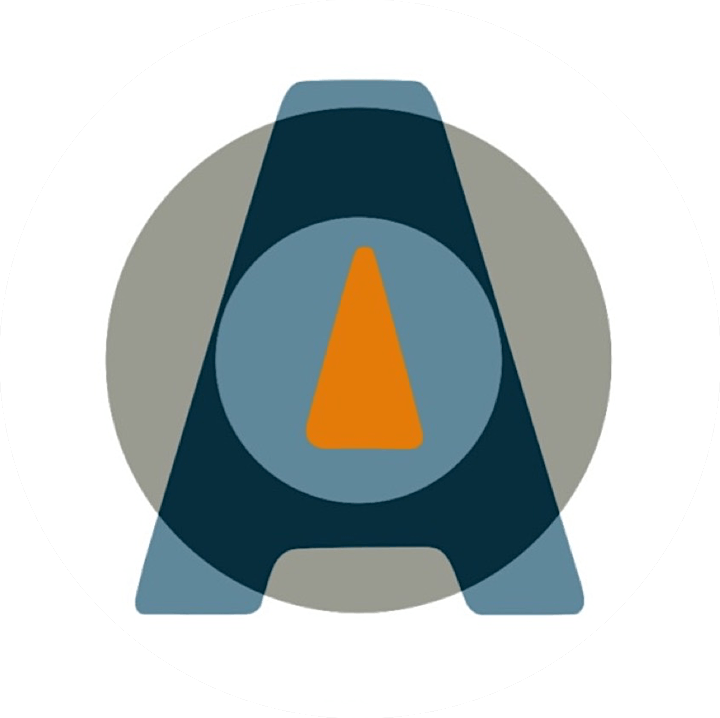 Thank you to our event sponsors!
Adventure Dinner is a collaborative events company that hosts unique food and drink experiences in unexpected places. Whether public or private, each event Adventure Dinner hosts is one-of-a-kind and features a dynamic roster of chefs, farmers, producers and small business owners who exemplify the hardworking ethos of our mighty state.
Transformational change? Usually it only happens when everyone is on the same page. Not just "yeah, okay, I'll do it, whatever." But when all are truly invested, feeling heard, bought-in, and engaged. That sets up your entire organization for enduring success. I help leaders empower their teams, through strategic planning, teamwork, executive coaching, communications, and conflict resolution. It's good for the soul, and it's good for your business.
Copper Leaf Financial is a fee-only, fiduciary financial advisor firm with offices in Williston and Rutland Vermont. We help clients navigate their finances through each phase of life with an evolving plan that is updated regularly and acts as a roadmap for sound planning strategies. The firm's holistic approach to wealth planning is what differentiates us, as we focus on the client's overall financial health with a careful consideration of life goals – not just investments.
Kestrel Coffee Roasters is making coffee better. They roast ethically sourced specialty coffee from all over the world at their South Burlington roaster and cafe at Tech Park. They also have two downtown cafes, one at 47 Maple Street and the other just recently opened in March at 77 Pine Street. Their cafes feature their coffee, of course, alongside homemade sandwiches and bakery items– everything is made from scratch! The Kestrel team is known for being warm & welcoming, providing amazing hospitality without accepting tips.
Career & Education Wellness (CEW), powered by VSAC, provides an invaluable benefit to your staff by helping them directly with their education goals and by giving them peace of mind and confidence in planning and navigating their families' education. CEW helps you with two of your largest challenges:
Recruiting/Retention — Employee-centric benefits help you recruit and retain staff, especially those with young families and those who want to continue their own education.
Workforce development — While CEW helps you and your employees today, it also
takes the long view: to fill the pipeline of future employees for your company and the
economic engine of our state.