Our mission is to foster a business ethic in Vermont that recognizes the opportunity and responsibility of the business community to set a high standard for protecting the natural, human, and economic environments of our citizens.
What's New
Next Week!
VBSR Networking Get Together Co-Hosted by Small Dog Electronics and Green Mountain Power
Small Dog Electronics and Green Mountain Power have teamed up to co-host a VBSR Networking Get-Together on May 1st in Rutland. Join us as we network with like-minded business professionals working to advance a triple-bottom line approach to business. Help Small Dog celebrate the one-year anniversary of their store, and take a look at, or a tour of!, GMP's new Energy Innovation Center.
Registration and details here!
2014 Spring Conference - REGISTER TODAY!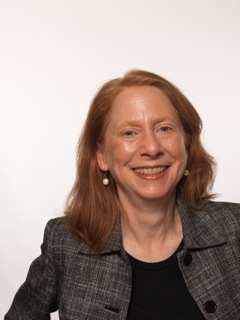 VBSR's 24th Annual Spring Conference is right around the corner and we want to see YOU there! Register here today and save on registration fees with our early bird rates (good until May 7). This year, VBSR is excited to announce two fantastic Keynote Speakers: join us on May 14th in Burlington as we welcome Green America CEO and President, Alisa Gravtiz, and Congressman Peter Welch.
In addition to our keynote guests, our largest event of the year will feature a networking breakfast and lunch, 15 interactive workshops, 40+ exhibitors, the presentation of the 2014 Governor's Awards for Environmental Excellence, and 300+ attendees.
You won't want to miss this great day of networking, education, and inspiration!
Click here for complete conference details
2014-2015 Buy Local Book Rates Available - Sign up Today!
The 2014/2015 Buy Local Book planning is underway, and we want YOUR business to be included. Support the mission of Local First Vermont, gain visibilty for your business AND get discounted rates if payment is made prior to May 15. Available opportunities include stories, profiles, display advertising and coupons. Plus, this year's book will feature a NEW SECTION for professional services. Interested in advertising in the next Buy Local Book? Click here for information and advertising rates. We look forward to your involvement and your support! Contact Calen today if you have any questions, or Click here to sign up online.

Terry Ehrich Award for Excellence in Socially Responsible Business - Nominations Open
Named for the late owner of Hemmings Motors News and founder of the First Day Foundation, the Terry Ehrich Award is given annually to a person who exemplifies Terry's committment to the environment, workplace, and community. The deadline for Nominations is May 30. Click here for more information, and for the on-line nomination form.
Internship Hosts Needed:
Summer and Fall 2014
Want to explore a special project, build capacity for current employees, or create inroads for new employees? The Vermont Intern Program can help! We post and promote paid internships, recruit interns, and screen candidates - a FREE service available to all Vermont employers. We can connect you with over 1800 skilled students and recent graduates - let us help you reach this hardworking population! Getting started is as easy as completing a NEW INTERNSHIP FORM. We'll then begin sending qualified applicants your way. Questions? Want to learn more? Contact Roxanne

VBSR Expands Member-to-Member Discounts
Time and time again we see that VBSR members want to work with and support each other. To that end, we're pleased to announce an expansion of our Member-to-Member Discounts benefit package!
Click here to see over 70 discounts exclusive to VBSR members. The discounts are representative of nearly every sector of Vermont business, ranging from no-cost solar leasing, to discounted web development and oil changes. The expanded program lists all of the discounts and business in one place, makes it easier to post member offers, provides contact information for participating businesses and will be better advertised to both VBSR members and those businesses looking to join VBSR.
Want to get in on the action, help out fellow VBSR members and gain visibility for your organization? Submit a Member to Member Discount today!