Events Calendar
VBSR's 24th Annual Spring Conference
Date: Wednesday May 14th, 2014
Time: 7:30 AM - 5:30 PM
Location: University of Vermont's Davis Center
Address: 590 Main St, Burlington, VT 05401
Cost: VBSR Member $175, Non-Memeber $200, Full-time Students and Legislators $35
To Register: Registration Is Closed
For More Info: Contact .(JavaScript must be enabled to view this email address)
Event Description
VBSR's 24th Annual Spring Conference is in the books! Thank you to everyone who came out and helped make a successful day of networking and education! In the end, 300+ attendees enjoyed participationg in 15 workshops, visiting 40 exhibitors and hearing from Congressman Peter Welch, Alisa Gravitz, and The Honorable Governor Shumlin.
Even though the conference is over, we invite you to stay engaged in the conversation! Check out some easy ways to do so, as well as some conference resources below.
Presentations
Click here to view Alisa Gravitz's keynote address Power Point presentation - The Greening of America: Everyone's Business.
Click here to view the Power Point presentation from Workshop 3 - Start Me Up: Vermont's Entrepreneurial Ecosystem.
Social Media
*Click here to check out the photos of the conference on our facebook page. Tag yourself and your friends and let others know about the day!
*Ask questions and start discussions on our LinkedIn group.
*Several attendees live-tweeted their experience. Check out this tagboard of #VBSRspring tweets!
Radio
Click here to listen to the Mark Johnson Show, which aired live from the Conference and featured Andrea Cohen, Chris Miller, Brad Edmondson, Rebecca Towne, Robyn Freedner-Maguire and more.
Click here to listen to Wednesday's edition of VBSR's own "The Vermont Conversation." Our host David Goodman was joined by a number of presenters, as well as VBSR's own Andrea Cohen and Scott Buckingham.
VBSR's 24th Annual Spring Conference
VBSR's 24th Annual Spring Conference is right around the corner and we want to see YOU there… Register today! This year, VBSR is excited to announce two great Keynote Speakers; join us on May 14th in Burlington as we welcome Green America CEO and President, Alisa Gravtiz, and Congressman Peter Welch.
In addition to these keynote presentations, our largest event of the year will feature closing remarks from the Honorable Governor Shumlin, a networking breakfast and lunch, 15 interactive workshops, 40+ exhibitors, a Vermont-themed cocktail reception, local thought leaders and politicians, the presentation of the Governor's Awards for Environmental Excellence and approximately 300 attendees. You won't want to miss this great day of networking and education!
Conference Registration Is Open!
You won't want to miss this educational and entertaining day! Register today.
Carpool Info
Planning to meet up with fellow VBSR members at the conference? Why not meet up beforehand and carpool? Click here to visit Go! Vermont and look for a ride or offer to drive.
Parking Info
Attendees are asked to park on the UVM Athletic Campus (including MAT and Harris/Millis Lots and the Gutterson Garage). Please click here to download a parking pass and walking directions to the conference. You WILL need to display this pass in your windshield.
Driving Directions
From highway: Take Exit 14W off I-89 on US Rte 2W/Roosevelt Highway/Main Street/Williston Road, past Sheraton Hotel and take slight right onto East Avenue. Take immediate left and cross Main Street onto Spear Street. Take second right onto PFG Road and an immediate left into Gutterson Garage. You must park inside the garage.
From downtown Burlington: Travel up hill on US Rte 2E/Main Street, turn right onto Spear Street. Take second right onto PFG Road and an immediate left into Gutterson Garage. You must park inside the garage.
Misc. Info
Other than directions and parking, here are few other things to keep in mind…
1) Thanks to our LocalVore Lunch Underwriter Black River Produce, we were able source a significant portion of our menu from local food producers. Keep an eye out for fellow VBSR members on the bar and feel free to tweet some love to them.
2) As part of our continued efforts to Go Green with our conference (working with a conference greening consultant, offering carpooling options, sourcing local food, hosting at a LEED certified location, etc.), you may notice a limited amount cups around the venue this year. We will still provide plenty of water bottle and coffee refill stations, and encourage you to please bring along a reusable container!
3) In the afternoon, we will feature a cash bar reception, don't forget to come prepared!
4) Please turn your cell phone ringer to vibrate, but don't forget to live tweet your experience and include "#vbsrspring".
5) The two longest networking breaks during the day are at the beginning and end of the event… plan to arrive early and stay late, you won't be sorry!
Keynote Speakers
AFTERNOON KEYNOTE ADDRESS (Sponsored by Go! Vermont)
"The Greening of America: Everyone's Business"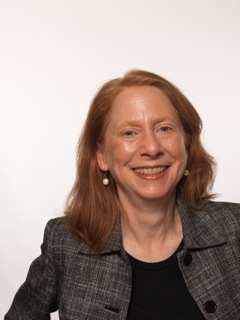 Alisa Gravitz, CEO and President, Green America
For nearly 30 years, Alisa Gravitz has led Green America, the national green economy organization. Green America (formerly Co-op America) is a nonprofit organization that develops marketplace solutions to social and environmental problems with a key focus on tackling climate change, building fair trading systems, stopping corporate abuse and growing the green economy. Green America's major events and publications include Green Festivals, National Green Pages and Green American. Green America operates the nation's largest green business and green consumer networks.
Ms. Gravitz is a leading expert on how families and businesses can "go green," saving money and resources. She is also a nationally recognized leader in the social investment industry. She authored Green America's acclaimed Guide to Social Investing, with over a million copies in print and the popular Guide to Community Investing. The 1% in Community Campaign, a joint program of Green America and the Social Investment Forum, has moved over $2 billion into community investments from social investment portfolios.
Ms. Gravitz's board service includes Ceres, Positive Future Network, Network for Good and People 4 Earth. She earned her MBA from Harvard University and her BA in economics and environmental sciences from Brandeis University.
MORNING KEYNOTE ADDRESS
Congressman Peter Welch, US House of Representatives
Peter Welch has been a champion for working Vermonters throughout his distinguished career as a state legislator and Member of Congress. Since his election to Congress in 2006, he has been widely recognized in Washington as a skillful and effective legislator.
Peter's solid record of accomplishment reflects his strong commitment to bringing people together to find real solutions to the difficult challenges facing our state and nation. In a climate of gridlock and partisanship, he has worked across the aisle in Congress to create jobs, make college and health care more affordable, balance the budget fairly, increase energy efficiency, end the wars in Iraq and Afghanistan, and take care of our veterans. As a member of the House, Peter has championed legislation to make homes and buildings more energy efficient, make college affordable, and expand access to health care. He took on big banks and credit card companies who were ripping off small businesses and consumers. And he fought to block efforts to repeal health care reform, give tax breaks to millionaires and big oil companies, and restrict a woman's right to choose.In 2011, Peter was appointed to serve as a Chief Deputy Whip of the House Democratic Caucus. He serves on the Committee on Energy and Commerce and the Committee on Oversight and Government Reform.
Peter graduated magna cum laude from the College of the Holy Cross in 1969 and earned a law degree from the University of California, Berkeley in 1973. Peter is married to Margaret Cheney, a member of the Vermont Public Service Board. They share a home in Norwich, Vermont.

Conference Agenda
(Download the Conference Agenda PDF)
7:30-8:30
REGISTRATION AND CONTINENTAL BREAKFAST
8:30-8:45
OPENING REMARKS
Chris Miller, Ben & Jerry's; Vice-Chair of the Board, VBSR
Andrea Cohen, Executive Director, VBSR
8:45-9:30
MORNING KEYNOTE ADDRESS, Sponsored by Go! Vermont
Congressman Peter Welch: An Update From Washington, D.C.
9:45 -11:00
CONCURRENT WORKSHOPS - SESSION A
Workshop 1
Magical Workplaces: Creating Organizational Cultures that Attract and Engage
This workshop will leave participants with practical ideas to create workplace environments specific to their organizational cultures that improve employee engagement and performance. Armed with real world examples of how top performing businesses create environments and systems that allow employees to thrive, the panel will explore topics such as establishing leadership development systems, developing consistent language, and framing effective conversations. Following the panel discussion, participants will explore their own workplace environment and identify ways they can create an environment that positively impacts their key workforce challenges.
Moderator: Liz Dallas, Co-Owner, Coaching Center of Vermont
Dennise Casey, Blue Cross and Blue Shield of Vermont
Duane Peterson, President, SunCommon
Rebecca Towne, Chief Talent Officer, Green Mountain Power
Workshop 2
Emerging Ideas: Is a Public Bank Right for Vermont?
Join us for a lively discussion as advocates and skeptics debate the pros and cons of public banking in Vermont. Learn more about the concept of public banking and develop an understanding of the potential benefits, risks, and dynamics that shape the debate as it plays out in the State of Vermont.
Moderator: Anne Galloway, Editor, VTDigger.org
Jo Bradley, Chief Executive Officer, Vermont Economic Development Authority
Gary Flomenhoft, MPP; Affiliate Fellow, Gund Institute; Author: "Exploring a Public Bank for Vermont"
Dylan Giambatista, Assistant to State Treasurer Beth Pearce, Office of the Vermont State Treasurer
Gwendolyn Hallsmith, Co-Founder, Vermonters for a New Economy; Executive Director, Public Banking Institute
Workshop 3
Start Me Up: Vermont's Entrepreneurial Ecosystem
Are you surprised to learn that Vermont is recognized nationally as an entrepreneurial and innovative state? This panel will provide an overview of Vermont's entrepreneurial ecosystem, highlight trends in our entrepreneurial productivity, and – with an eye to the future – identify strengths and weaknesses of our state's entrepreneurship sector and policies. Participants will also learn about the current realities of raising capital in Vermont – including seed, angel, and venture capital resources as well as non-dilutive financing sources – and explore creative financing mechanisms that aim to increase entrepreneurial activity.
Cairn Cross, Co-Founder & Managing Director, FreshTracks Capital
David Bradbury, President, Fund Manager, and Investment Committee Member, VCET
Lisa Gosselin, Commissioner, VT Department of Economic Development
Ken Merritt, Managing Director, Merritt & Merritt & Moulton
Workshop 4
Walking the Talk: Conference & Event Greening
Conference and events are often overlooked when it comes to managing our environmental footprint. This workshop will provide an overview of ASTM/APEX methodology for sustainable events and highlight some of the key issues, dynamics, and myths relative to conference and event greening (hint: you may save money!). Participants will also be treated to a tour of UVM's Davis Center – the first LEED Gold student center in the country – to point out a number of best practices for conference greening and identify key features to consider when selecting a site for your next event. Participants will also receive resources to help them plan and manage their own sustainable events.
Allen Josey, Director of Operations & Event Services, UVM's Dudley H. Davis Center
CS Wurzberger, The Green Up Girl
Workshop 5
Good Works: Creating Mutually Beneficial Non-Profit/For-Profit Partnerships
When businesses think about working with non-profits it is often in the context of charity or community service. Yet as non-profit organizations get more creative about building earned income to further their mission and balance their books, for-profit organizations are rising to the challenge of supporting third sector success in creative ways. This panel will explore creative for-profit/non-profit partnerships that improve both organization's multiple bottom lines, using ECHO and Sugarsnap's partnership that is helping both organizations meet their financial, operational and mission-driven goals. In this interactive workshop you will learn about how they built this partnership and explore ways that you can incorporate partnerships in your own business or organization.
Abbey Duke, Founder/CEO, Sugarsnap
Phelan Fretz, Executive Director, ECHO
Leslie Halperin, Partner, Resilient Philanthropy
11:00-11:30 AM
Please Visit Our Conference Exhibitors!
11:45-1:00
NETWORKING LOCAL-VORE LUNCH
Sponsored by Black River Produce, featuring locally-sourced ingredients.
12:00 PM
AFTERNOON KEYNOTE ADDRESS, Sponsored by Go! Vermont
The Greening of America: Everyone's Business
Alisa Gravitz, President & CEO, Green America
1:15 - 2:30
CONCURRENT WORKSHOPS - SESSION B
Workshop 6
State of the Union: Ben & Jerry's and Unilever Turn 14
The sale of Ben & Jerry's to Unilever in 2000 jolted the corporate social responsibility (CSR) movement. Few noticed that the sale included a binding agreement that preserved Ben & Jerry's independent board of directors and gave that board legal authority to protect the social mission and product quality. Brad Edmondson, author of Ice Cream Social: The Struggle for the Soul of Ben & Jerry's (Berrett Koehler, 2014), will tell the complete story of the three-part mission of Ben & Jerry's, the company's difficult transition to corporate ownership, and how the Vermonters ultimately forged a partnership with their multinational owner that brought the mission back to life. Joining him is Rob Michalak, Global Director of Social Mission for Ben & Jerry's, who first joined the company in 1989. They will focus on lessons learned, discuss the company's social mission goals, and leave plenty of time for discussion.
Brad Edmondson, Independent Journalist and Author
Rob Michalak, Global Director of Social Mission, Ben & Jerry's
Workshop 7
Nature's Inspiration: Biomimicry and Biophilia as a Powerful Business Tool
Nature's wisdom and inspiration can be a successful tool for generating design solutions in today's business environment. As humans, we have lived in the bounty of nature for thousands of years and are hardwired to appreciate living systems. This love of engagement with nature is called biophilia. In observing nature's evolution we can learn from the innovative creation of new materials, forms, and living organisms. This learning from living systems is called biomimicry. This forum will explore the emerging fields of biophilia and biomimicry: What are they? How can they be used successfully in business? What are practical and successful examples? And how can they apply to small, medium and large businesses in Vermont today?
Michael Dupee, Vice President Sustainable Innovation, Keurig Green Mountain
Stephen Kellert, Author of Birthright: People and Nature in the Modern World and Biophilic Design
Bill Maclay, Founder and Principal, Maclay Architects
Sarah-Lee Terrat, Artist
Workshop 8
The Business of Change: Impacting Public Policy Debates and Decisions
We all understand that businesses – and business interests – have unique power to shape and determine policy development on local and national levels. Quite simply, legislators and the media pay attention when business leaders speak out. In a policy world often dominated by traditional business interests and voices, how can you harness the power of your company to advocate for socially responsible policies and a sustainable economy here in Vermont, and perhaps even Washington, D.C.? Attendees will hear real life examples of business leaders affecting positive changes on the state and national levels and discuss successful advocacy strategies for policy development, implementation, and change.
Moderator: Daniel Barlow, Public Policy Manager, Vermont Businesses for Social Responsibility
Russ Bennett, Founder and Owner, NorthLand Design and Construction; VBSR Board Member; Chair, VBSR Public Policy Committee
Pat Heffernan, President, Marketing Partners; VBSR Board Member
David Levine, Co-Founder & CEO, American Sustainable Business Council
Ashley Orgain, Mission Advocacy and Outreach Manager, Seventh Generation
Workshop 9
Insight and Innovation: Introduction to Design Thinking
Creative leaders like IDEO and the Stanford Design School believe Design Thinking is the future of business… come find out why! And, more importantly, learn the basics of Design Thinking and how to begin applying them in your organization. Fundamentally, Design Thinking is a process used to create new products, new services and even new policies. At its core is a human-centric approach to solving problems with a heavy reliance on empathy and co-creation. In this workshop, participants will learn about Design Thinking through the experience of a real design exercise. We'll be using a design thinking exercise format that takes participants quickly through a specific design challenge. Each person will work with other partners and focus on a specific design challenge.
Rich Nadworny, Empatico
Leigh Samuels, Smart Girl LLC
Workshop 10
Growing Together: Collaborative Innovation in Vermont's Farm and Food Sector
Vermont's food and agriculture sector is growing and adding value to all aspects of the food system, from farm to plate. Relationships and transparency are key values within local food systems. Vermont is a national leader in developing the local farm and food economy, and is taking a highly collaborative approach that is fostering innovation. During this panel presentation, participants will hear from businesses and organizations that are working together to grow jobs in the farm and food sector and to increase access to local food. Panelists will discuss both boots-on-the-ground projects they are working on with their partners, as well as statewide coordinated "game-changing" activities through the Farm to Plate Network. Participants will also learn about the Vermont Food System Atlas, an online tool designed to strengthen Vermont's food system.
Moderator: Ellen Kahler, Executive Director, Vermont Sustainable Jobs Fund
Susan Alexander, Owner, Vermont Switchel
Erica Campbell, Director, Vermont Farm to Plate Program
John Ryan, Director, Vermont Agriculture Development Program
Sarah Waring, Executive Director, Vermont Food Venture Center and the Center for an Agricultural Economy
2:30 - 2:45
NETWORKING BREAK
2:45 - 4:00
CONCURRENT WORKSHOPS - SESSION C
Workshop 11
Wise Investments: The Link Between Quality Early Childcare and a Vital Vermont Economy
Vermont's economic competitiveness may well hinge in part on the investment we make – or don't make – in our youngest children. With 80% of a child's brain developing in its first three years, is Vermont missing an opportunity to build a solid foundation for future development of executive skills and civic engagement? Can investing in early childcare help to avert declines in workforce quality, diminishing workforce availability, stunted economic growth, increased burdens on social services, and, worst case, higher crime rates? Here in Vermont, 70 percent of parents with children ages 0 to 6 work full-time, yet Vermont's early childcare programs rank 35th in the country. Join this panel of experts and advocates for a discussion on the brain science of early development, the beneficial economic impacts of quality early childhood education, and what you can do to help improve Vermont's childcare system.
Moderator: Pat Heffernan, President, Marketing Partners
Dr. Kristen Connolly, MD, Franklin County Pediatrics
Mark Curran, Founder, Black River Produce
Robyn Freedner-Maguire, Campaign Manager, Let's Grow Kids
Workshop 12
On the Move: Strategies for Reducing Transportation Costs and Impacts
Transportation is the largest energy use sector in Vermont and our largest source of greenhouse gas emissions. Whether you operate a fleet, have a workforce that travels, customers and/or employees that access to your business by car there are many things you can do to inspire the move to more efficient transportation. Hear from our panel of experts on efficient transportation. You will learn about electric vehicles – how they work and options in the marketplace. You'll also learn about how to start a "Commuter Assistance Plan" that encourages people to get out of their single-occupancy vehicle, and may even have tax benefits for the business! Hear about Vermont companies who are already successfully addressing emissions and the cost of transportation in their businesses to inspire your transportation plan.
Ross MacDonald, Go! Vermont Program Manager, Vermont Agency of Transportation
Michelle McCutcheon-Schour, Coordinator, Vermont Clean Cities Coalition
David Roberts, Consultant / Drive Electric Vermont Coordinator, Vermont Energy Investment Corporation
Rebecca Towne, Director, Talent and Support Operations, Green Mountain Power
Workshop 13 Sage Advice: Bring Your Business Problem!
The Bring Your Business Problem (BYBP) workshop will provide an opportunity for participants to bring a business problem they are wrestling with and have an expert panelist weigh-in on your challenge to get you moving again. The workshop will be decidedly fast paced and high energy (think speed dating!). Each participant will be asked for a concise business problem they face and get a response from at least one of the expert panelists. The panelists represent a broad array of industries and disciplines, and bring nearly 200 years of combined business experience to the table!
Moderator: Bruce Seifer, Seifer Associates
Jim Lampman, Founder & CEO, Lake Champlain Chocolates
Alan Newman, Alchemy & Science; Co-Founder, Magic Hat Brewing and Seventh Generation
Pat Robins, Co-Founder & Chairman of the Board of Directors, Symquest
Workshop 14
Workplace Design: Workspaces that Suit Introverted & Extroverted Personality Types
Who we are as individuals affects how we respond and adapt to the physical space we work in every day. This workshop will look at various personality traits and explore how to translate these into real world design solutions. By considering the personality types of a company's workforce, we can provide a more tailored environment where individuals can work more effectively, in collaboration with others or individually, free of distractions. The workshop will include an overview of the Myers-Briggs personality types, a summary of market research in this area, and survey results from multiple Vermont companies. Attendees will gain an understanding of various personality traits and their implications on the physical workspace, along with workplace design strategies to improve worker comfort, satisfaction, and productivity.
Matthew Bushey, AIA, LEED AP, TruexCullins Architecture and Interior Design
Cam Featherstonhaugh, CSI, CDT, TruexCullins Architecture and Interior Design
Workshop 15
Alternative Ownership: Exploring Worker-Owned Cooperatives
What's a worker-owned Cooperative (a.k.a. "Coop")? Is the Coop model right for your organization, be it a start-up or mature business? How do worker Cooperatives fit into the larger movement for social responsibility here in Vermont? How does one go about establishing a Cooperative? And how does a Cooperative differ from more traditional ownership models? With a panel of Cooperative practitioners and representatives, this interactive workshop will give participants a window into the world of worker-owned Cooperatives. Participants will learn about the Cooperative model and how worker Cooperatives are formed, operated, and managed. Participants will leave with tools and concepts to start evaluating their own potential conversion to a Cooperative structure.
Deb Harris, Worker/Owner, PT360 Cooperative
Kelsy HenneBarrows, Worker, Webskillet Cooperative
Bekah Mandell, Worker/Owner, Webskillet Cooperative
Daniel Shearer, Worker/Owner, Tamarack Media Cooperative
4:15 - 4:30
CLOSING REMARKS
HONORABLE GOVERNOR PETER SHUMLIN
4:30 - 5:30
PRESENTATION OF THE 2014 GOVERNOR'S AWARDS FOR EXCELLENCE
Deb Markowitz, Secretary, Agency of Natural Resources
VERMONT-THEMED COCKTAIL RECEPTION
Come and unwind while sharing your news and insights from the day with colleagues, peers and friends. Cash Bar.
Directions to Event
To use the map: Click and drag to move the map around. Zoom by using the controls on the left. Double-click to center the map.
Event Sponsors
Keynote Speaker Underwriter
Go! Vermont
Way To Go! week is a chance for you or your business to go toe to toe against carbon pollution. Bike, walk, carpool or ride the bus to victory! Win prizes, have fun—and help us reach our goal of reducing 300,000 lbs of carbon pollution in Vermont. Way to Go! is a fun and engaging way to help employees try a better way to work and to reduce Vermont's #1 source of carbon pollution- transportation.
Thank you Go! Vermont for helping discover better transportation alternatives for our conference attendees!
Localvore Lunch Sponsor
Black River Produce
Black River Produce services the finest restaurants, institutions and retail stores in northern New England with a wide portfolio of local, regional, and global products from our home base in Springfield, Vermont. Our company is built on values of environmental sustainability, thriving community, and personal integrity. These values drive us to lead the marketplace with local and natural products, personalized customer service, and innovations that support success for our farm partners. Offering produce, organics, local meat, gourmet dairy, fresh seafood, specialty dry goods, and floral products, we are Your Fresh Connection.
Thank you for Black River Produce for helping us to offer a large selection of locally sourced menu options at this year's conference!
Conference Underwriters
Cabot Creamery Cooperative
In 1919, ninety-four enterprising dairy farmers formed a cooperative to purchase the local creamery. Now, nearly a century later, the combined commitment of Cabot Creamery's farmers and employees was honored when Cabot became a certified B Corp, a first for dairy cooperatives and cheesemakers. This very same dedication has earned Cabot acclaim for making "The World's Best Cheddar" while offering a full line of award-winning cheeses, cultured products and butter. Cabot is owned by the dairy farm families of Agri-Mark, the Northeast's premier dairy cooperative. For more information, come visit us at our historic creamery, or online at www.cabotcheese.coop.
City Market, Onion River Co-op
City Market, Onion River Co-op is a consumer cooperative, with over 9,900 Members, selling wholesome food and other products while building a vibrant, empowered community and a healthier world, all in a sustainable manner. Located in downtown Burlington, Vermont, City Market provides a large selection of organic and conventional foods, and thousands of local and Vermont-made products. Visit City Market, Onion River Co-op online at www.citymarket.coop or call 802-861-9700.
Efficiency Vermont
Efficiency Vermont helps all Vermonters to reduce energy costs, strengthen the local economy, and protect the environment by making homes and businesses energy efficient. Efficiency Vermont provides technical assistance, rebates, and other financial incentives to help Vermont households and businesses reduce their energy costs with energy-efficient equipment, lighting, and approaches to construction and major renovation. Additionally, we partner extensively with contractors, suppliers, and retailers of efficient products and services throughout the state. Efficiency Vermont is operated by a private nonprofit organization, the Vermont Energy Investment Corporation, under an appointment issued by the Vermont Public Service Board.
The Green Up Girl
C S Wurzberger, a.k.a. the Green Up Girl is a chief marketing strategist, sustainability consultant and green event planner with 25 years of experience and extensive training in helping animal-related and green-focused organizations plan, implement, and promote their green initiatives and events. Get ready to differentiate your organization in this crowded marketplace, enhance your brand and strengthen your reputation while reducing waste, lowering costs and increasing profits.
Interrobang Design Collaborative
Interrobang provides brand strategy and develops identity, packaging, print and web communications for businesses and organizations. Local clients include Switchback Brewing Co., Renewable NRG Systems, Gardener's Supply Company, National Life Group, Primmer, VPR, The Emily Post Institute, CVAA, Earth Asset and VBSR. The full range of our work can be seen on our web site, interrobangdesign.com.
Let's Grow Kids
Let's Grow Kids is a statewide public awareness campaign that seeks to raise the general public's understanding about the importance of the earliest years in the lives of Vermont's children. Funded by a collaboration of private foundations, Let's Grow Kids is working in partnership with Vermont organizations, businesses, and individuals to build support for positive, lasting change that will allow all of our children to succeed in life. For more information and to join our movement, visit LetsGrowKids.org
Vermont Business Magazine
Vermont Business Magazine is a locally owned statewide business publication based in South Burlington, Vermont. Since 1972, VBM has published the latest and most accurate information and economic data available in our monthly magazine. VBM also publishes an annual Book of Lists and Business Directory. Our website, Vermontbiz.com has become a must used resource for anyone in business and our daily and weekly enews products have become the state's most trusted source for daily business news. Many Businesses have found a great way to be in front of Vermont's business community is by sponsoring one of our events throughout the year. Our survey indicated that the main reason for attending was for the networking opportunities, with 84% saying that they go to network.
VTDigger.Org
VTDigger.org is a publication of the 501(C)(3) Vermont Journalism Trust. It is the go-to source for political, policy, business and health care news in Vermont. Our readership has doubled this past year: We attracted 86,000 unique visitors to our site from March 10 to April 9, 2013.
Vermont Health Connect
Vermont Health Connect offers a new way to choose a health plan that fits your needs and your budget. Both private and public plans are available and we have all the information you need to find the plan that's right for you – all in one place.
Vermont Public Radio
Listener-supported Vermont Public Radio has been serving the people of Vermont and the surrounding region since 1977. As Vermont's only statewide public radio network, VPR is a trusted and independent source for news, music, conversation, NPR programming, and much more. For the latest news, streaming, mobile apps, and a station list, visit VPR.net.
Sponsors
The Alchemist
A. N. Deringer, Inc.
Blue Cross & Blue Shield of Vermont
Burton Snowboards
Business Culture Consultants
Champlain College
Chroma Technology
Concept2
Cx Associates
Dealer.com
Dunkiel Saunders Elliott Raubvogel & Hand
Engineering Ventures
FairPoint Communications
The Farmhouse Group
Fletcher Allen Health Care
Gravel and Shea
Hubbardton Forge
KeyBank
Marketing Partners, Inc.
McKenzie Country Classics
Merchants Bank
Merritt & Merritt & Moulton, Attorneys at Law
Middlebury College
National Life Group
Northeast Delta Dental
Northeast Kingdom Community Action
People's United Bank
The Point, WNCS-FM
Sugarbush Resort
SymQuest Group Inc.
TruexCullins Architecture and Interior Design
University of Vermont (UVM)
Vermont Creamery
Vermont Energy Investment Corp. (VEIC)
Vermont Public Television (VPT)
Vermont State Employees Credit Union (VSECU)

Event Co-Sponsors