Events Calendar
VBSR's 22nd Annual Fall Conference
Date: Wednesday Nov 19th, 2014
Time: 8:00 AM - 5:00 PM
Location: The Grand Summit Hotel at Mount Snow
Address: 89 Grand Summit Way, West Dover, VT 05356
Cost: Earlybird Rates: $95 for members, $125 for non-members. $40 special rates for legislators and fulltime students apply.
To Register: Click here: https://vbsr2014fallconference.eventbrite.com/
For More Info: Email .(JavaScript must be enabled to view this email address)
Event Description

Join 200+ VBSR members and like-minded professionals in southern Vermont for VBSR's 22nd Annual Fall Conference! This year's conference will be packed full of educational, informative content designed to provide tools, frameworks and inspiration for mission-minded organizations and professionals.
For our largest event in Southern Vermont, we are thrilled to welcome Allison Hooper, Vermont Creamery Co-founder, as our keynote speaker. We'll also host a number of workshops, honor Senator Zuckerman and Representatives Buxton and Fox with our Legislator of the Year awards, hold VBSR's annual membership meeting, and network with forward-thinking folks, including our 35+ exhibitors.
Don't miss this great day of education and networking!
Register here today or scroll down for complete details!
Promote Your Business - Exhibit at the Conference
Exhibit tables are still available. Each 6' table is set up in a high traffic area for the duration of the day long conference. Tables cost $225 members (or $275 for nonmembers), and include a free ticket to the conference, wifi, a table set up in a high traffic area, and a mention in the conference packet on the day of the event. Download this form to reserve your spot today.
Stay Engaged

Up to and during the conference, we will be tweeting info on workshops, panelists, activities and the like. Stay up to date by following us on Twitter @VBSR and using the hashtag #vbsrfall to comment on and follow the action!
Alternative Transportation - Carpooling
As always with VBSR events, Carpooling is Encouraged! Driving to the conference and have some open seats in your car, or want to ride down with someone else?
Click here to create or join a carpool with Go! Vermont and reduce your carbon footprint. (It will even allow you to choose to find or offer a ride to come down a day early!
Lodging
Overnight accommodations are available for Tuesday, 11/18, and Wednesday, 11/19, at the Grand Summit Hotel at Mount Snow for a discounted rate of $99/night. Please call the Grand Summit Hotel directly at (800) 817-0764 for reservations and identify yourself as a VBSR conference attendee. (The reservations office is opened from 8-5PM daily.)
Pre-Conference Networking and Good Cheer - Tuesday, Nov. 18, 6-10 PM, Harriman's Farm to Table
Save yourself some early morning travel and plan to join us at Harriman's Farm to Table the evening before the conference. Located on the lower level of the Grand Summit Resort, the restaurant and bar is the perfect place to network with colleagues, meet follow VBSR members and unwind before a day of learning. Last year, nearly 50 people enjoyed the extra time to network and share ideas and laughs.
CONFERENCE AGENDA
(Subject to Change)
8:00 – 9:00
REGISTRATION, LIGHT BREAKFAST AND NETWORKING
9:00 – 9:15
OPENING REMARKS
Andrea Cohen, Executive Director, VBSR; @cohen_andrea
Sara Newmark, New Chapter; Chair of the Board, VBSR @NewChapter
Daniel Barlow, Public Policy Manager, VBSR

9:30 – 10:45
CONCURRENT MORNING WORKSHOPS
1. Mission Possible: Engaging Employees in Measuring What Matters
Effectively managing performance across multiple bottom lines isn't something to be relegated to the corner office. Organizations that establish practices and programs that encourage engagement and empowerment across all levels of the organization when it comes to managing people, profit, and planet are building high-performing, mission-driven cultures. Panelists will discuss specific, unique approaches for engaging employees in "measuring what matters" and cite examples of important organizational improvements that have resulted.
Moderator: Flip Brown, Owner, Business Culture Consultants @FlipBrownVT
Adeline Druart, General Manager, Vermont Creamery @VermontCreamery
John LeBourveau, Vice President, Human Resources, Seventh Generation @SeventhGen
Angela Smith, Happiness Resources Director, SunCommon @suncommon
Sara Newmark, Director of Sustainability, New Chapter @NewChapter
2. Where's the Dough?: Utilizing New Markets Tax Credits Investment Capital for Economic and Social Change in VT
Over the past 5 years, more than $79 million dollars of capital has been placed in Vermont downtowns, manufacturers, nonprofits, and value-added food and farm sectors. Businesses and nonprofit organizations will learn the basics of utilizing New Markets Tax Credits (NMTC), which lower the cost of capital for important infrastructure, expansion, machinery/equipment, and/or acquisition projects. NMTC have been utilized for projects such as Black River Produce's recent expansion, redevelopment of vacant/contaminated downtown buildings, and development of CCV's new academic facility in downtown Rutland. Vermont Rural Ventures – which administers the NMTC program in Vermont – will lead the workshop and provide participants with an overview of how the credits work, the types of projects funded in VT, and explore the benefits and risks of utilizing NMTC.
Moderator: Beth Boutin, Senior Investment Officer, Housing Vermont/Vermont Rural Ventures
Mark Curran, Founder and Co-Owner, Black River Produce
Mike Francis, CFO, DEW Construction, MacMillin Company, and DEW Properties, LLC @DEWConstruction
Dick Jennings, Senior Vice President, Commercial Loan Officer, Mascoma Savings Bank @MascomaBank
Sean Long, Vice President, Commercial Banking, People's United Bank @PeoplesUnited

3. Workplaces that Work: Domestic Violence - Your Business, Your Community
Recent high profile domestic violence incidents have raised much needed visibility and awareness of an all-too-silent silent plague: domestic violence (DV). This panel of advocates, legal experts, and law enforcement officials will present information and statistics demonstrating the very real impacts DV can have on a business—such as increased health care costs, sick time, employee turnover, and decreased productivity—that can affect profitability and performance. The panel will help define and understand DV, present several workplace scenarios, identify the role of a business or organization when DV is present in the lives of an employee, and share resources available to help organizations proactively address DV and reduce the negative impacts on one's business, employees, workplace, and community.
Moderator: Janice Santiago, Community Engagement Specialist, Women Helping Battered Women @SafeAtWorkWHBW @WHBW
Douglas Babcock, President, Cygnus Security Consulting
Kelly Dougherty, Executive Director, Women Helping Battered Women
Carolyn Hanson, Assistant Attorney General, Criminal Division, Office of the Attorney General
Heather Holter, Coordinator, Vermont Council on Domestic Violence
Bob Murphy, Senior Event Project Manager, Vermont Energy Investment Corporation
Allison Hooper, Co-Founder, Vermont Creamery (@VermontHoops, @VermontCreamery)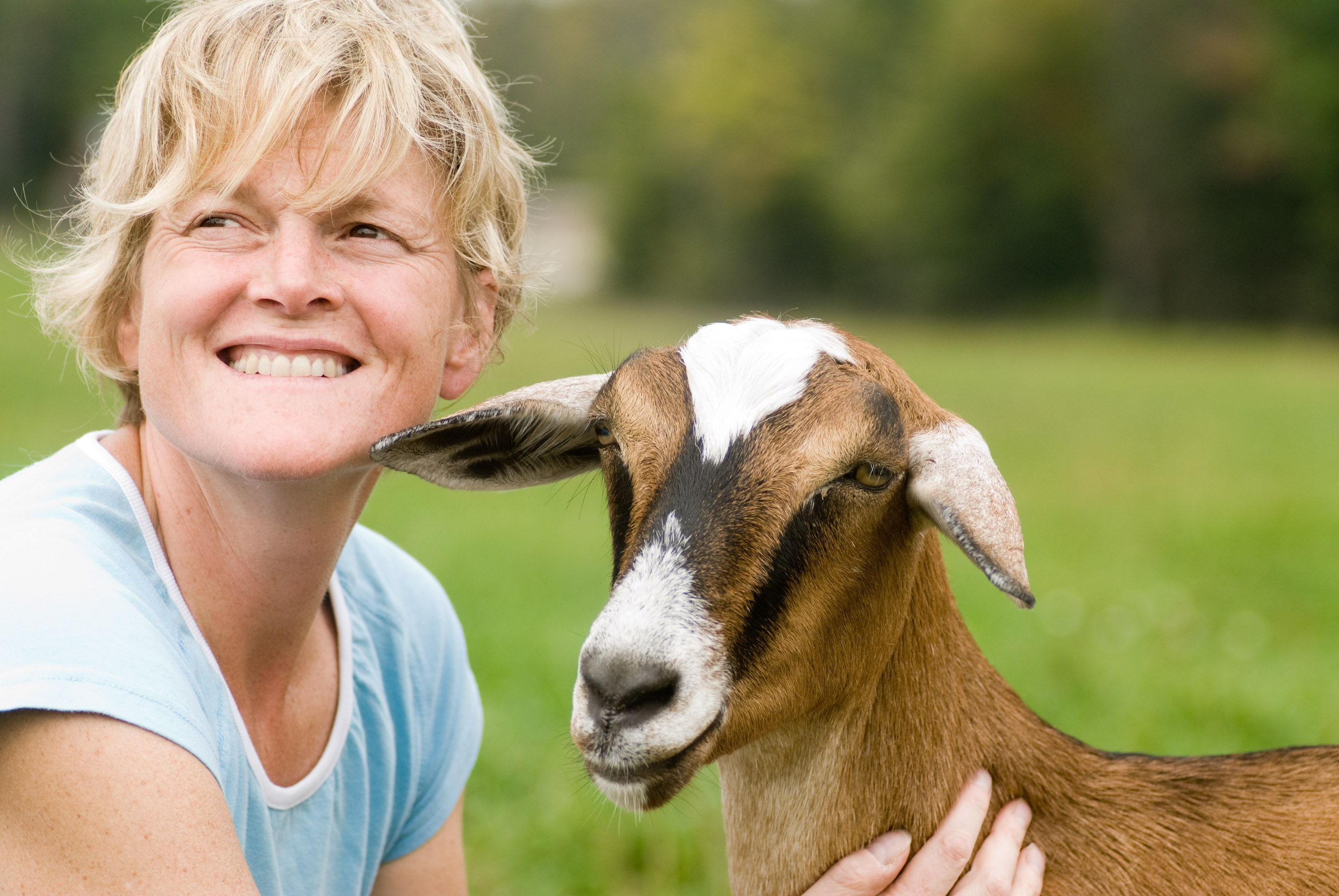 Legacy, Land and Leadership: An Agricultural Entrepreneur's Journey
Cheesemaker and entrepreneur Allison Hooper was one of the first artisan cheesemakers in the United States. Hooper and Bob Reese co-founded Vermont Creamery in 1984 and started bringing the everyday cheese and dairy delicacies of France to the American table. At the helm of the artisan cheese movement in Vermont and as president of the American Cheese Society from 2005 to 2008, Hooper has been a voice for – and mentor to – cheesemakers throughout the U.S. Vermont Creamery's creations have won more than 100 awards nationally and internationally over the past 30 years. A certified B Corporation, Vermont Creamery is supporting local farms, developing future farmers, and engaging employees to create a meaningful workplace while also contributing to the vibrancy of our Vermont community.
With a $2,400 capital investment 30 years ago, Vermont Creamery has built a national brand in the "farm to table" movement. Today, the company models a new kind of agriculture with Ayers Brook Goat Dairy, the country's first demonstration goat dairy located in Randolph, Vermont. In addition to providing the Creamery with locally sourced milk, the mission of the farm is to develop a sustainable model for goat farming in the region, provide students and wannabe farmers with internships to learn goat husbandry and financial planning, and to distribute superior genetics to future goat farmers in Vermont.
Allison has served on the Board of Directors for the Vermont Sustainable Jobs Fund and the Vermont Fresh Network. She is the Founding President of the Vermont Cheese Council and former President of the American Cheese Society. The Creamery was awarded the Vermont Small Business of the Year in 1996 and more recently Allison won the Terry Ehrich Award from Vermont Businesses for Social Responsibility.
12:15 – 1:15
NETWORKING LUNCH
1:15 – 2:30
CONCURRENT AFTERNOON WORKSHOPS
4. Ideas Worth Exploring: Doodilicious – High Engagement Visuals
Want to infuse some fun into your meetings? Want to see your planning process unfold before your very eyes? Want to encourage participation and creativity in your event? Want to communicate something about your business in a compelling way? As many as 60-65% of the population has a natural affinity for visual processing. Adopting a whole brain approach enhances creativity, involvement, and recall in meetings, brainstorming, and planning sessions… and increases the fun factor exponentially! Participants will first learn the role of visualization in learning and information processing, and how graphic visualization (including illustrated videos, graphic facilitation of meetings, and story murals) can help you achieve your organizational goals. Participants will then spend the rest time learning how to doodle constructively to facilitate thinking and creativity! We'll present a basic vocabulary for representing ideas, and then practice some forms together so that participants have tools they can apply at work… and home!
Dr. Andrea Grayson, Chief Strategist, The Grayson Group
Matt Heywood, Illustrator & Designer, The Image Farm

5. March to the Golden Dome: VBSR Policy Updates and Priorities for the 2015 Session
Join members of VBSR's Public Policy Committee and key lawmakers to discuss what materialized – or did not! – in 2014 and what may be in the cards when work resumes at the Statehouse come January. With a carbon tax campaign in the works, as well as important work on early childhood education, livable jobs, and continued work on GMO labeling, the 2015 session is sure to be a robust one for VBSR and our members.
Moderator: Daniel Barlow, Public Policy Manager, VBSR @VBSRPolicy
Russ Bennett, President, Northland Design & Construction; VBSR Board of Directors; Chair, VBSR Public Policy Committee
Pat Heffernan, President, Marketing Partners; VBSR Board of Directors @pheffernanvt
Jennifer Choiodo, Managing Principal, CX Associates

6. Engaging Ideas: Advancing the Mission
Calling all creative, disruptive, visionary thinkers and doers! Share your boundary-pushing ideas, strategies, initiatives, legislation, or practices that you believe can advance sustainable, socially responsible business and business practices in Vermont (and potentially beyond)! This session will be decidedly fast-paced – think TedX on hyper speed – and playful. Each thinker will have three minutes to present their idea, explain its benefits, and identify obstacles to implementation (and for extra credit, strategies to overcome those obstacles!). A panel of "judges" will be on hand to offer playful feedback and evaluation. And while everyone that steps up to the plate is a winner, the panel will select a "winning idea" for presentation to the conference attendees immediately following the Annual Membership Meeting.
TO PARTICIPATE AS A PRESENTER: Ideas must be submitted in advance. Send a short (one or two sentence) description of your idea along with your contact information to Scott Buckingham at .(JavaScript must be enabled to view this email address) by 4 PM Monday, November 17th!
Moderator: Scott Buckingham, Communications and Development Manager, VBSR
2:45 – 3:15
VBSR'S 2014 MEMBERSHIP MEETING
Andrea Cohen, Executive Director, VBSR; @cohen_andrea
3:15 – 4:30
GENERAL SESSION
Hot Topics: Where are we with Reform and Where are we Going?
Lawrence Miller, Chief of Health Care Reform, Robin Lunge, Director of Health Care Reform, and others will present on the current status of Vermont's health care reform efforts, what the goals of reform are, and how those efforts could affect both large and small businesses in Vermont. The panel will provide pragmatic updates on the current status of the Exchange, discuss the latest available information on financing, and explore what can be done to bend the cost curve and lower overall health care costs in the future. Plenty of time for questions; we know you have 'em, so bring 'em!
Moderator: Andreah Cohen, Executive Director, VBSR
Bram Kleppner, CEO Danforth Pewter; Co-Chair, Vermont Medicaid/Exchange Advisory Board; Govenor's Advisory Council on Health Care Financing
Lawrence Miller, Senior Advisor, Chief of Health Care Reform at Office of the Governor, State of Vermont
Robin Lunge, Director of Health Care Reform at the Office of the Governor, State of Vermont
Others TBA
4:30
CLOSING REMARKS

Directions to Event
To use the map: Click and drag to move the map around. Zoom by using the controls on the left. Double-click to center the map.
Event Sponsors
Keynote Underwriter
Front Porch Forum
Front Porch Forum Now in Every Vermont Town. Front Porch Forum (FPF) is now available in every Vermont community! As a modern-day cross between community bulletin boards and virtual town greens, FPF provides an easy way for local residents to connect with their neighbors. It's free. It's local. And it's friendly. FPF uses technology to bring neighbors closer together. Members of a local forum submit their own messages, which FPF distributes to nearby residents as an online newsletter. Because the service is moderated and real names accompany postings, the discussions remain civil, engaging, and relevant. FPF is popular, because it works. To learn more or sign up for this free service, visit FrontPorchForum.com.
Conference Underwriters
The Green Up Girl
C S Wurzberger, a.k.a. the Green Up Girl is a chief marketing strategist, sustainability consultant and green event planner with 25 years of experience and extensive training in helping animal-related and green-focused organizations plan, implement, and promote their green initiatives and events. Get ready to differentiate your organization in this crowded marketplace, enhance your brand and strengthen your reputation while reducing waste, lowering costs and increasing profits.
Interrobang Design Collaborative
Interrobang provides brand strategy and develops identity, packaging, print and web communications for businesses and organizations. Local clients include Switchback Brewing Co., Renewable NRG Systems, Gardener's Supply Company, National Life Group, Primmer, VPR, The Emily Post Institute, CVAA, Earth Asset and VBSR. The full range of our work can be seen on our web site, interrobangdesign.com.
J Andrews Marketing
J Andrews Marketing is a full-service marketing and communications company specializing in project management and marketing strategy and planning. J Andrews Marketing was founded by Julia Andrews, a career marketing professional with nearly 20 years in corporate marketing roles, handling everything from events and public relations to multi-tactic integrated marketing plans, to managing sales success across multiple channels. This wide range of experience positions the company well to provide our clients with expertise that may otherwise be beyond their budget or internal capacity. We excel not only in developing marketing strategies, but in flawless execution of marketing and outreach tactics such as social media, public relations, email blasts, media campaigns, printed collateral, and more.
An active member of her community, Julia is a member of the Board of Directors for Vermont Public Television and also Carshare Vermont. In 2007, she co-founded the Westford Foodshelf, which she still manages today.
Let's Grow Kids
Let's Grow Kids is a statewide public awareness campaign that seeks to raise the general public's understanding about the importance of the earliest years in the lives of Vermont's children. Funded by a collaboration of private foundations, Let's Grow Kids is working in partnership with Vermont organizations, businesses, and individuals to build support for positive, lasting change that will allow all of our children to succeed in life. For more information and to join our movement, visit LetsGrowKids.org
Linesync Architecture
A green & sustainable firm based in Wilmington, Vermont, LineSync Architecture focuses on creativity, ingenuity, and attention to detail. We create spaces that are direct, unassuming, and feel good to be in. Social and environmental responsibility are integral to LineSync Architecture's corporate mission. A significant percentage of the firm's services each year are donated to community-oriented projects. Reflecting the firm's focus on environmentally conscious design, LineSync Architecture has been repeatedly recognized for employing innovative energy-efficient materials and methods in their work.
The firm has a diverse portfolio of institutional, commercial, and residential projects, as well as a growing number of publications and awards. One highly published Vermont residence is Eden: a strawbale home - a highly energy efficient, timber frame and strawbale structure operating entirely "off the grid." The project received many accolades including Efficiency Vermont's "Best Integrated Residential Design for Energy Efficiency".
Neighborworks of Western Vermont
NeighborWorks® of Western Vermont (NWWVT) is a nonprofit organization with nearly 30 years of experience supporting all aspects of homeownership for people of any income level in Addison, Bennington and Rutland counties. Our mission is to strengthen a regional economy by promoting safe, efficient and affordable housing through education, technical assistance and financial services. We also support community development and neighborhood revitalization. The NeighborWorks® H.E.A.T. Squad, a partnership between NWWVT and the Windham & Windsor Housing Trust, supports home energy efficiency with scheduling, expert advice, affordable financing and energy advising in Addison, Bennington, Rutland, Windham and Windsor counties.
Vermont Creamery
Pioneers in the goat dairy industry, Vermont Creamery has been producing artisanal goat cheese and European-style cultured butter for 30 years. From our roots in Brookfield, Vermont, the Creamery has expanded to include crème fraîche, cultured butter, and their signature line of aged goat cheeses, which have earned some of the most prestigious honors in the cheese world.
Today, the company models a new kind of agriculture with Ayers Brook Goat Dairy, the country's first demonstration goat dairy located in Randolph, Vermont. In addition to providing the Creamery with locally sourced milk, the farm preserves open farmland and serves as a catalyst for sustainable growth in the region by showcasing best practices in goat dairy farming.
A certified B Corporation, Vermont Creamery is supporting local farms, developing future farmers, and engaging employees to create a meaningful workplace and contribute to the vibrancy of our Vermont community. Vermont Creamery, 40 Pitman Road, Websterville, VT 05678. Visitor Gallery & Tastings: M – F, 9AM – 4PM. (802) 479-9371 http://www.vermontcreamery.com

Vermont Digger
VTDigger.org is a publication of the 501(C)(3) Vermont Journalism Trust. It is the go-to source for political, policy, business and health care news in Vermont. Our readership has doubled this past year: We attracted 86,000 unique visitors to our site from March 10 to April 9, 2013.
Vermont Health Connect
Vermont Health Connect offers a new way to choose a health plan that fits your needs and your budget. Both private and public plans are available and we have all the information you need to find the plan that's right for you – all in one place.
Vermont Public Radio
Listener-supported Vermont Public Radio has been serving the people of Vermont and the surrounding region since 1977. As Vermont's only statewide public radio network, VPR is a trusted and independent source for news, music, conversation, NPR programming, and much more. For the latest news, streaming, mobile apps, and a station list, visit VPR.net.
Vermont Rural Ventures
Vermont Rural Ventures, a community development entity wholly owned by nonprofit Housing Vermont, is a four-time awardee of federal New Markets Tax Credit (NMTC) allocation. Since 2009, VRV has brought together over $79 million in financing for Vermont's manufacturing; nonprofit; value-added food, farm, and forest; downtown; and alternative energy sectors—all for the economic, environmental, and social well-being of Vermont low income communities. http://www.hvt.org/vrv/
Housing Vermont, founded in 1988 to produce permanently affordable rental housing for Vermonters through partnerships with communities and the private sector, has deployed more than $280 million in private equity to finance 161 affordable rental housing developments across Vermont. The equity raised has leveraged $377 million in private and public investment. Its 4,825 apartments created or renovated principally serve lower income households. http://www.hvt.org/
Conference Sponsors
The Alchemist
A. N. Deringer, Inc.
Black River Produce
Blue Cross & Blue Shield of Vermont
Burton Snowboards
Business Culture Consultants
Business Energy Action
Cabot Creamery Cooperative
Casella Resource Solutions
Champlain College
Chroma Technology
City Market
Concept2
Davis & Hodgdon Associates CPAs
Dealer.com
Dunkiel Saunders Elliott Raubvogel & Hand
FairPoint Communications
The Farmhouse Group
Gravel and Shea
Hubbardton Forge
KeyBank
Marketing Partners, Inc.
McKenzie Country Classics
Merchants Bank
Merritt & Merritt & Moulton, Attorneys at Law
Middlebury College
National Life Group
Northeast Kingdom Community Action
People's United Bank
Sugarbush Resort
SymQuest Group Inc.
TruexCullins Architecture and Interior Design
University of Vermont (UVM)
Vermont Energy Investment Corp.
Vermont PBS
Vermont State Employees Credit Union