Events Calendar
VBSR's 21st Annual Fall Conference
Date: Wednesday Nov 20th, 2013
Time: 7:30 AM - 4:30 PM
Location: The Grand Summit at Mount Snow
Address: 89 Grand Summit Way, West Dover, VT 05356
Cost: $95 - $130
To Register: http://vbsr2013fallconference.eventbrite.com/
For More Info: Email .(JavaScript must be enabled to view this email address) for more info.
Event Description
VBSR's 21st Annual Fall Conference
Featuring Keynote Address by Jeffrey & Meika Hollender:
Social Entrepreneurship and the Next Generation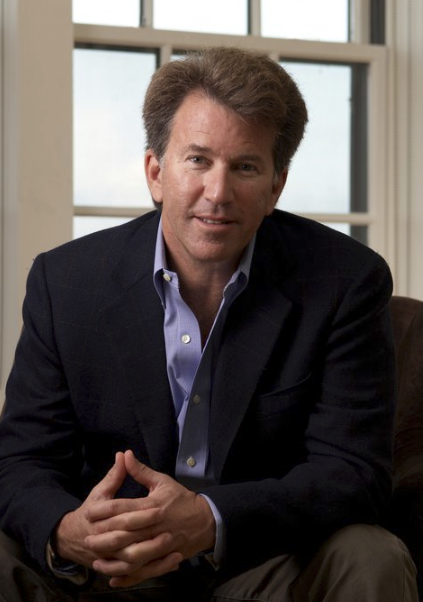 Join 200+ VBSR members and like-minded professionals for VBSR's 21st Annual Fall Conference. This year's conference is packed full of educational, informative content designed to provide tools, frameworks and inspiration for mission-minded organizations and professionals. VBSR is thrilled to have keynoters Jeffrey and Meika Hollender join us for a discussion on "Social Entrepreneurship and the Next Generation." Jeffrey, Co-Founder and former CEO of 7th Generation, along with daughter Meika, are Co-Founders of Sustain, a social enterprise launching in early 2014. (Click here to read their bios.) The conference also features a general session panel discussion on the recently announced decommissioning of the Vermont Yankee nuclear plant, presentation of VBSR's Legislator of the Year award, VBSR's annual membership meeting, 200+ attendees, 35+ exhibitors, and 6 workshops!
Workshop Materials
Did you miss something important while frantically notes in one of the workshops? Were you unable to attend the conference? Check out the workshop materials provided by some of our panelists.
Measuring What Matters: Mission, Metrics and Management (Video of Powerpoint Presentation)
Stay Engaged

Up to and during the conference, we will be tweeting info on workshops, panelists, activities and the like. Stay up to date by following us on Twitter @VBSR and using the hashtag #vbsrfall to comment on and follow the action!
Alternative Transportation - Carpools and Vanpools

This year, Go! Vermont and VBSR are teaming up to encourage carpooling and vanpooling to the Fall Conference. Please check out the options below and consider riding to the conference with a group to reduce your carbon footprint.
Carpooling: Driving to the conference and have some open seats in your car, or want to ride down with someone else? Click here to create or join a carpool with Go! Vermont.
Vanpooling: Looking to ride in style AND get some work done on your way to the conference? This year, Go! Vermont is offering Vanpooling to the conference. If sharing the ride with one other person cuts your carbon footprint in half, vanpooling will make it near invisible. And it's a great way to get to know some other VBSR members! The Vanpool will depart Tuesday, Nov 19 and head back in the evening on the 20th. Starting in Burlington, Captain-chair equipped van will be driven by Julia Andrews and is willing to make a reasonable amount of stops along the way (such as Montpelier) to accommodate riders. To hitch a ride in the van, click here.
To learn more about Go! Vermont and alternative transportation resources available to Vermonters, click here.
Pre-Conference Networking and Good Cheer - Tuesday, Nov. 19, 6-10 PM, Harriman's Farm to Table
If you are planning to come down to the conference early, VBSR invites you to once again join us the night before at Harriman's Farm to Table. Located on the lower level of the Grand Summit Resort, the restaurant and bar is the perfect place to network with colleagues, meet follow VBSR members and unwind before a day of learning. Last year, nearly 50 people enjoyed the extra time to network and share ideas and laughs.
Lodging
Overnight accommodations are available for Tuesday, 11/19, and Wednesday, 11/20, at the Grand Summit Hotel at Mount Snow for a discounted rate of $99/night. Please call the Grand Summit Hotel directly at (800) 817-0764 for reservations and identify yourself as a VBSR conference attendee.
Promote Your Business - Exhibit at the Conference
Exhibit tables are still available. Each 6' table is set up in a high traffic area for the duration of the day long conference. Tables cost $225 and include a free ticket to the conference and a mention in the conference packet on the day of the event. Download this form to reserve your spot today.
_________________________________________________________________________________________________________________________________
Conference Agenda
7:30 – 8:30
REGISTRATION, LIGHT BREAKFAST AND NETWORKING
8:30 – 8:45
OPENING REMARKS
Andrea Cohen, Executive Director, VBSR; @cohen_andrea
8:45 – 9:00
PRESENTATION OF VBSR's 2013 LEGISLATOR OF THE YEAR AWARD
Recipient: Representative Carolyn Partridge, Chair, House Agriculture Committee
Presented by: Mark Curran, Co-Owner, Black River Produce
9:00 – 9:15
NETWORKING: BEYOND THE GRIP & GRIN!
Markey Read, President, Career Networks, Inc.; @readmarkeyread
9:30 – 10:45
CONCURRENT MORNING WORKSHOPS
A. Mission Possible: Content Marketing
Join a group of VBSR members to advance your understanding of the content marketing space and how to effectively and authentically leverage it to advance your organization's mission. Content marketing is a popular buzz phrase or umbrella term for the creation or sharing of content to engage current and potential customers, members or communities. But what does that mean in real life for a Vermont-based business or nonprofit? As a mission-driven organization, you have a compelling story to tell and a wealth of educational information to share — but you can't do everything. How do you know what your audiences want and whether to deliver content via blogs, email newsletters, white papers, custom publications, ebooks, free reports, tutorials, or social media? Where do you find ideas to develop content? How do you sustain the effort? How do you measure success? Join a group of VBSR members who have been there, done that, and are still at it to learn how you can use content marketing effectively and authentically to advance your mission!
Moderator: Pat Heffernan, Founder/President/Change Strategist, Marketing Partners, Inc.; @pheffernanvt & @ChangeConvos
Jennifer Chiodo, Managing Partner, Cx Associates; @CxAssociates & @JenniferChiodo
Anne Galloway, Founder, VTDigger.org; @GallowayVTD
Kali Hilke, Director of Marketing, Small Dog Electronics; @hellosmalldog
B. Measuring what Matters: Mission, Metrics and Management
A lot is happening in the development of new metrics for sustainability. Groups like BALLE (Business Alliance for Local Living Economies) and B Lab are redefining the boundaries of social responsibility to include wellbeing at the workplace and in communities. Patagonia questions its own model of growth. Vermont is measuring the economy through alternative indicators that account for people's well-being (VT Genuine Progress Indicator, VT Well-being Survey and Results Based Accountability). The time is ripe for an honest discussion and learning on what matters and how to measure it. A panel of Vermont business leaders, including coops, worker owned businesses and local clusters like Hardwick will drive this discussion, drawing from their experience in measuring success. Be prepared for the hard talk in sustainability and to share your views and learning in this interactive session.
Moderator: Marta Ceroni, Director of Sustainable Economies Program, Donella Meadows Institute; @DanaMeadowsInst
Tom Barefoot, Co-Coordinator, Gross National Happiness USA
Jed Davis, Director of Sustainability, Cabot Creamery Cooperative; @CabotCoop
Kate Jellema, Director, Benchmarks for a Better Vermont; Chair, Nonprofit Management Program, Marlboro College Graduate School; @MarlboroGrad
Carey Underwood, Chief of Staff; @KingArthurFlour
C. Local Matters: Creating A Durable Local Economy
What is a durable local economy? How is it created? Sustained? Join seasoned economic development professionals to examine workable frameworks and approaches for building sustainable communities and durable economies. The frameworks discussed provide a starting point for exploration of the various influences on a community's economy and pulls from the recently published book Sustainable Communities: Creating a Durable Local Economy. These influences include locally focused, social, cultural, environmentally sustainable, political and inclusive economy components. Taken together, these components – combined with an entrepreneurial spirit—can lead to the formation of a durable, vibrant local economy.
Ed Antczak, Economic Development Specialist, Burlington's Community and Economic Development Office
Bruce F. Seifer, Author; Community & Economic Development Professional
11:00 – 12:15
KEYNOTE ADDRESS: Social Entrepreneurship & The Next Generation
Jeffrey Hollender, Co-Founder, Sustain (@JeffHollender)
Meika Hollender, Co-Founder, Sustain (@missmeiks)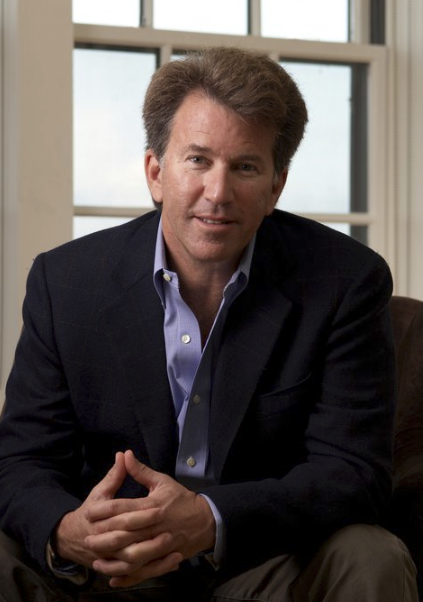 Jeffrey Hollender is an Adjunct Professor for sustainability and social entrepreneurship at New York University, and Co-Founder – with daughter Meika – of Sustain, a new brand of sustainable condoms. Previously, Jeffrey was Co-Founder and CEO of Seventh Generation, which he built into a leading natural product brand known for its authenticity, transparency, and progressive business practices. Hollender has authored seven books and is also Co-Chair of Greenpeace US, as well as Co-Founder and Board Chair of the American Sustainable Business Council, a coalition of 140,000 business leaders committed to progressive public policy.

Meika Hollender is the Co-Founder and Marketing Manager at Sustain, a new brand of sustainable condoms she is launching in January 2014 with her father, Jeffrey. Meika is a recent MBA graduate of New York University's Stern School of Business. As President of the Social Enterprise Association, Meika worked closely with the administrative and career development offices to help increase focus on social impact and sustainability in the curriculum and career development process. Meika has also worked at the brand strategy and design firm, Sterling Brands, and at Johnson & Johnson's consumer products division, and co-authored the book Naturally Clean.
12:15 – 1:15
NETWORKING LUNCH
1:15 – 2:30
CONCURRENT AFTERNOON WORKSHOPS
A. Ideas Worth Exploring: Employee Engagement
This hands-on workshop will focus on understanding the drivers of employee engagement and discovering practical, sustainable methods for fostering engagement in your organization. Engaged employees and companies far outperform their non-engaged peers. Engagement drives strategy and results, but even purpose-driven organizations can struggle to engage their people day-to-day. Learn from experts what the levers are and how to apply practical methods to foster engagement. Like any sustainable initiative, program elements need to fit together, reinforce, and amplify each other. Participants will learn about the drivers of employee engagement, how to weave them together so that they stick, and make a difference when you get back to your organization.
Moderator: James Jennings, Founder & CEO, At One LLC
Kathy Brooks, Human Resources Director, Sugarbush Resort; Vice President Organizational Development/Communications and Culture/Human Resources, Green Mountain Coffee 2001-2013; @Sugarbush_VT
Rebecca Towne, Chief Talent Officer, Green Mountain Power; @GreenMtnPower
B. Emerging Trends: Social Entrepreneurship
Join a panel of social entrepreneurs, innovative thinkers, and change-makers actively developing social enterprises, social entrepreneurship programs, and alternative forms of funding designed to support this emerging space!
Abbey Duke, Co-Owner, Sugarsnap; Cookies for Good
Ken Merritt, Managing Director, Merritt & Merritt & Moulton
Rob Michalak, Global Director of Social Mission, Ben & Jerry's
Duane Peterson, Co-President, SunCommon
Megan Sullivan, Business Liaison, Office of Congressman Peter Welch
C. The Golden Dome: A Policy Update from the Vermont Statehouse
The Vermont Legislature faces some big issues in the 2014 session, including comprehensive tax reform, changing Vermont's energy laws, economic development, GMO labeling and how to finance a comprehensive health care system. Join members of VBSR's Public Policy Committee and key lawmakers to discuss what happened in 2013 and what may be in the cards when work resumes in the building come January.
Moderator: Daniel Barlow, Public Policy Manager, VBSR; @vbsrpolicy
Pat Heffernan, Marketing Partners and VBSR Public Policy Committee; @pheffernanvt
Senator Jeanette White, Chair, Senate Government Operations Committee
Representative Bill Botzow, Chair, House Commerce Committee
2:45 – 3:15
VBSR MEMBERSHIP ANNUAL MEETING
Andrea Cohen, Executive Director, VBSR; @cohen_andrea
3:15 – 4:30
GENERAL SESSION
Hot Topics: Vermont Yankee Decommissioning – Issues & Opportunities
A distinguished panel of lawmakers, local officials, and subject matter experts discuss the economic and business ramifications of Entergy's recent decision to decommission the Vermont Yankee nuclear plant. What are the real economic impacts, locally and statewide? Are there opportunities to creatively repurpose the plant? What are the key considerations and impacts of the different decommissioning approaches? What policy decisions lay ahead? Can we learn from other communities that have experienced a nuclear plant decommissioning? Join in for what is sure to be a lively conversation!
Moderator: Jeff Potter, The Commons; @commonsnews
Deb Katz, Executive Director, Citizens Awareness Network Representative
Representative Rebecca Ellis, Vermont House of Representatives
Marvin Resnikoff, Radioactive Waste Management Associates
Laura Sibilia, Brattleboro Development Credit Corporation; @laurasibilia
4:30
CLOSING REMARKS
Directions to Event
To use the map: Click and drag to move the map around. Zoom by using the controls on the left. Double-click to center the map.
Event Sponsors
Transportation Underwriter
Go! Vermont
Go Vermont is a resource for Vermonters who want to reduce the cost and environmental impact of driving. We offer free carpool matching and vanpool services, and statewide bus routes. Call our Q/A hotline and a real person can answer your questions about better ways to get around: (802) 865-7433. Ready to get started? Click here to be matched with a carpool buddy to the conference.
Conference Underwriters
Business Energy Action
Take the challenge! Business Energy Action (BEA) is a program designed to help businesses reduce their energy consumption by 5% annually for 3 years. Now in its second year, BEA is seeking a new class of participants who want to join the over 50 Vermont businesses who have already committed to reducing their carbon footprint and increasing their bottom line. In addition to these benefits, the program will work to promote your efforts and strides through social and traditional media campaigns, as well as list your name on the BEA website. Get more info at vbsr.org/business_energy_action or enroll in this free program today!
Capitol Connections
Capital Connections, LLC provides strategic solutions for government and public relations. We offer a one-stop shop for every aspect of your government and public relations strategies and provide a dedicated, experienced and knowledgeable team of professionals who take a hands-on approach to achieving results like no one else in our field. Areas of expertise include: Strategic Planning & Execution, Issues Management, Communications, Social Media Marketing, Coalition Building, Grassroots Advocacy, Collateral Material Development, and Web Design & Management.
Efficiency Vermont
Efficiency Vermont helps all Vermonters to reduce energy costs, strengthen the local economy, and protect the environment by making homes and businesses energy efficient.
Efficiency Vermont provides technical assistance, rebates, and other financial incentives to help Vermont households and businesses reduce their energy costs with energy-efficient equipment, lighting, and approaches to construction and major renovation. Additionally, we partner extensively with contractors, suppliers, and retailers of efficient products and services throughout the state.
We are operated by a private nonprofit organization, the Vermont Energy Investment Corporation, under an appointment issued by the Vermont Public Service Board.
Front Porch Forum
Front Porch Forum helps neighbors connect and build community... now in every Vermont town! Sign up today at FrontPorchForum.com
More than 60,000 households participate, each on their local FPF. Share recommendations, find lost pets, report break-ins, discuss local issues, and much more.
Insert your business into these local conversations via FPF digital advertising. Contact: localbiz@frontporchforum.com or 802-540-0069 x1.
Interrobang
Interrobang Design Collaborative, Inc. provides brand strategy and develops branding, packaging, print and web communications for businesses and organizations. Now in its 15th year, Interrobang has provided strategic brand development and design services for many Vermont companies, including Switchback Brewing Co., Autumn Harp, Middlebury College, CVAA, PocketWizard, and has designed all three editions of the VBSR/Local First Vermont Buy Local Book.
Linesync Architecture
A green & sustainable firm based in Wilmington, Vermont, LineSync Architecture focuses on creativity, ingenuity, and attention to detail. We create spaces that are direct, unassuming, and feel good to be in. Social and environmental responsibility are integral to LineSync Architecture's corporate mission. A significant percentage of the firm's services each year are donated to community-oriented projects. Reflecting the firm's focus on environmentally conscious design, LineSync Architecture has been repeatedly recognized for employing innovative energy-efficient materials and methods in their work.
The firm has a diverse portfolio of institutional, commercial, and residential projects, as well as a growing number of publications and awards. One highly published Vermont residence is Eden: a strawbale home - a highly energy efficient, timber frame and strawbale structure operating entirely "off the grid." The project received many accolades including Efficiency Vermont's "Best Integrated Residential Design for Energy Efficiency".
Vermont Community Loan Fund
The Vermont Community Loan Fund leverages financial and human capital to create opportunities leading to healthy communities and financial stability for all Vermonters. Learn about applying for a loan or making your own socially responsible, local investment today. Investinvermont.org
Vermont Health Connect
Vermont Health Connect offers a new way to choose a health plan that fits your needs and your budget. Both private and public plans are available and we have all the information you need to find the plan that's right for you – all in one place.
Media Sponsors
Vermont Business Magazine
Vermont Business Magazine is a locally owned statewide business publication based in South Burlington, Vermont. Since 1972, VBM has published the latest and most accurate information and economic data available in our monthly magazine. VBM also publishes an annual Book of Lists and Business Directory. Our website, vermontbiz.com has become a must used resource for anyone in business and our daily and weekly enews products have become the state's most trusted source for daily business news. Many Businesses have found a great way to be in front of Vermont's business community is by sponsoring one of our events throughout the year. Our survey indicated that the main reason for attending was for the networking opportunities, with 84% saying that they go to network.
Vermont Digger
VTDigger.org is a publication of the 501(C)(3) Vermont Journalism Trust. It is the go-to source for political, policy, business and health care news in Vermont. Our readership has doubled this past year: We attracted 86,000 unique visitors to our site from March 10 to April 9, 2013.
Vermont Public Radio
Listener-supported Vermont Public Radio has been serving the people of Vermont and the surrounding region since 1977. As Vermont's only statewide public radio network, VPR is a trusted and independent source for news, music, conversation, NPR programming, and much more. The latest news, playlists, schedules, stations, and live streaming are at VPR.net.
Sponsors
A. N. Deringer, Inc.
The Alchemist
Black River Produce
Blue Cross & Blue Shield of Vermont
Burton Snowboards
Business Culture Consultants
Cabot Creamery Cooperative
Champlain College
Chroma Technology
City Market
Concept2
Dealer.com
Dunkiel Saunders Elliott Raubvogel & Hand
FairPoint Communications
The Farmhouse Group
Goddard College
Gravel and Shea
Hubbardton Forge
KeyBank
Marketing Partners, Inc.
McKenzie Country Classics
Merchants Bank
Merritt & Merritt & Moulton, Attorneys at Law
Middlebury College
National Life Group
Northeast Kingdom Community Action
Paul Frank + Collins P.C.
People's United Bank
The Point, WNCS-FM
Seventh Generation
Sugarbush Resort
SymQuest Group Inc.
University of Vermont
Vermont Creamery
Vermont Country Store
Vermont Energy Investment Corp. (VEIC)
Vermont Public Television
Vermont State Employees Credit Union
Event Co-Sponsors